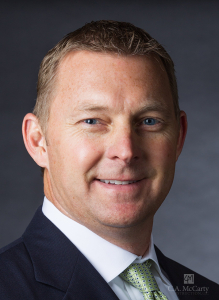 Curtis McCarty has been in the home building business since 1992.  During this time, Curtis has been involved in all facets of construction – from overseeing budgets to hammering nails, and everything in between. Curtis got his start with one of the largest home builders in Oklahoma.  After eleven years, he followed his dream and started his own company.  C.A. McCarty Construction (CAMC) was born in 2002 and has been growing ever since!
Curtis specializes in custom residential construction. While he possesses an inordinate amount of construction knowledge, his true passion is building a relationship with his customers and ensuring that the end product is exactly what they had envisioned!
CAMC primarily builds in Norman, OK as well as the Oklahoma City metro area. All are custom homes that are designed by the customer or together with Curtis and an architect.  CAMC offers clients individualized, personalized service from beginning to end.  Curtis' vision has never been about how many homes he could build, but rather how well can build them.
Curtis is an Oklahoma Certified Professional Builder, a designation few Oklahoma builders hold. Curtis is active in the Norman community as well as the state. In 2009, Curtis was appointed to the Governor's Uniform State Building Code Commission by Governor Brad Henry and was re-appointed from 2015-2019 by Governor Mary Fallin. Curtis was voted Oklahoma State Home Builder of the Year by his peers in 2010 and 2021. In 2021, he served as the chair for the Oklahoma State Home Builders Association Code Committee. Curtis is also a Nationally Certified GREEN Professional Builder.
CAMC is a member of the Builders Association of South Central Oklahoma. Curtis served as its president in 2007.  Curtis is also a delegate of the National Association of Home Builders (NAHB) and regularly attends the annual convention.  CAMC was voted Best Home Builder in The Norman Transcript's Readers Choice Awards four different years: 2013; 2015; 2020 and 2022. In 2022 he was also voted Best Construction Company.  Curtis served as a Planning Commissioner from 2005-2015 and currently serves on the Board of Adjustments for the City of Norman. Curtis also serve as President of the Oklahoma State Home Builders Association (OSHBA) in 2020.
Curtis served as the 2016 and 2017 Chairman and presently serves on the Board of Directors for the Norman Chamber of Commerce. Curtis served on the Norman Regional Hospital Hospital Foundation Board.  He is currently the Vice President of the Board of Trustees of Beta Theta Pi at the University of Oklahoma.
Curtis is married and has two children.  He enjoys attending OU sports events, Thunder games, and traveling!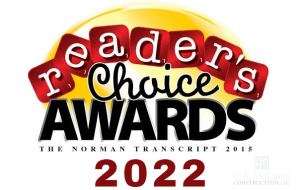 BEST Construction Company and BEST Home Builder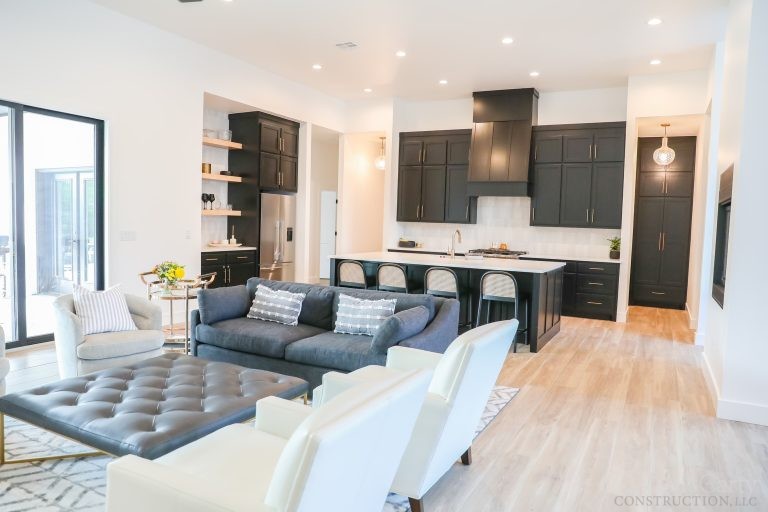 Choosing C.A. McCarty Construction to build our new home was the best decision we ever made. We had a wonderful experience building our home with Curtis McCarty. He is a very professional, knowledgeable builder and had many innovative ideas for our 'dream home'
"From the beginning, we have wanted to create a house that is unique in our own, plain way, but still quite spectacular... You have been a tremendous help to achieving this goal... your vision and ideas for the cabinets, trim and many 'little things' we never even thought of make a big impact on the house. We are really going to love living there. Thanks for being a great partner in this!
We found Curtis to be trustworthy and sincere in all he did. We had very high expectations of our home, and we are proud to say that he exceeded all of those expectations. He built the home of our dreams, and we would definitely recommend Curtis to anyone wanting a beautiful, well-built home.
Ask your builder these 5 Questions to ensure your home is tornado and high-wind resistant.