Norman builders maintain cautious outlook during steep drop in lumber futures
By Jeff Elkins | Norman Transcript |
Nov 2017- C.A. McCarty Construction is a part of the team to win "Best Renovated Center – Boutique" 
CAMC wins for construction on HeyDay in the lower Bricktown district in Oklahoma City. November, 2017 – 33rd Annual Architecture & Design Awards, Bowlers Journal International. 
Each year, Bowlers Journal International highlights the best new and upgraded centers in its Design Awards feature, which typically publishes in November. The winning projects represent the pinnacle of business success. Gone are the days when "bowling alley" meant a dirty, poorly designed and ultimately generic space. In the modern era, some bowling centers have taken true architectural twists, incorporating artistic design and functional elements to highlight their products/services and connect with their audiences better than ever before. We are proud to be a part of this winning team.
Fall 2016- Featured article in Oklahoma Builder Magazine, "CODE CHANGES: Get with it as they are the law" 
By Carol Hartzog – Curtis McCarty serves as the governor-appointee to Oklahoma Uniform Building Code Commission. In this article, he shares his thoughts on the top changes for home builders to know and use. Read the full article here.
Building Codes Continue to be Review – Building Summit in Oklahoma City. 
Sept 2015- The Oklahoman – McCarty said that only about one-third of the 10,000-12,000 homes built in Oklahoma last year adhered to the present code. "There isn't a lot of education. That needs to happen," he said, noting that he did present an update on the state code process at the recent Oklahoma Building Summit in Oklahoma City. Read more here:  Oklahoman-Sept-5-2015-Summit-Codes\
Why No Safe Room to Run To? Cost and Plains Culture
New York Times 2013- The Web site for the City of Moore, Okla., recommends "that every residence have a storm safe room or an underground cellar." It says below-ground shelters are the best protection against tornadoes. Read more…
Tornado Alley upgrade recommended for new houses in Oklahoma City
Daily Oklahoman- 08/18/11- Norman-based C.A. McCarty Construction, in response to the especially deadly storm season this year and Bordeau's prodding, plans to offer customers a high-wind option, said owner Curtis McCarty. Read more…
Edmond Sun – 08/27/11 – Home Builder Strikes at Future Storm Damage
Read more.
The Journal Record 08/26/11 – Withstanding the Winds  Read more.
Norman Transcript- 08/28/11 –  Norman Builder Takes Action  Read more.
Vinita Daily Journal – 08/19/11 – Norman Builder Takes Action Read more.
Edmond and Norman boost Oklahoma City-area Homebuilding Numbers
Some of the increased building in Norman and Edmond could be because buildable lots caught up in receivership for months have been acquired by builders who are working them back into the market, said Curtis McCarty, owner of C.A. McCarty Construction, based in Norman. Plus, McCarty said, "Foreclosures are down and the houses are sold and off the market and sold and builders are building again." Read more.
Homebuilders work to tie down safety against tornadoes
Daily Oklahoman – 8/27/11-  Slender steel straps, almost elegant in their simplicity, could make all the difference in a house if a tornado tears through the area. photo – Homebuilder Curtis McCarty, owner of C.A. McCarty Construction, shows an anchor bolt and high-wind strapping bracket features recommended by the Federal Emergency Management Agency. Read more.
McCarty leads the pack in innovative energy-efficient home solutions.
Norman Transcript 08/02/09 – Curtis McCarty constantly strives to lead the pack in innovative energy-efficient home solutions. Read The Norman Transcript's article.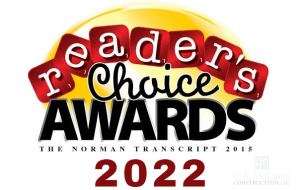 BEST Construction Company and BEST Home Builder
This error message is only visible to WordPress admins
Error: No feed with the ID 2 found.
Please go to the Instagram Feed settings page to create a feed.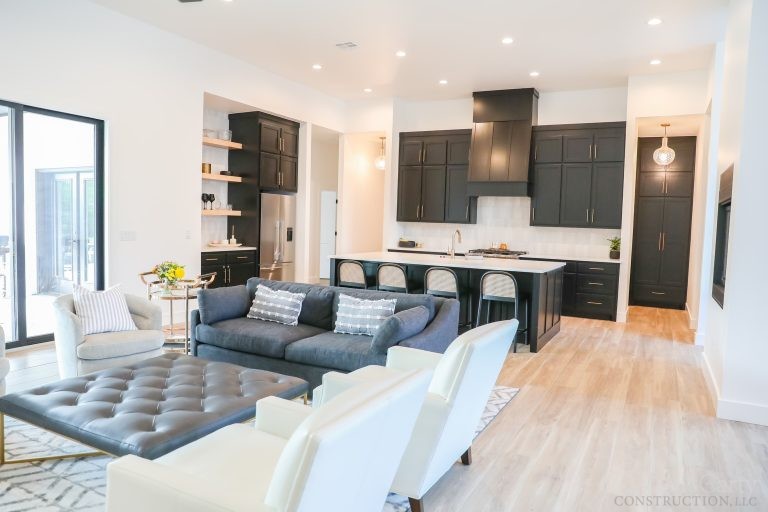 Choosing C.A. McCarty Construction to build our new home was the best decision we ever made. We had a wonderful experience building our home with Curtis McCarty. He is a very professional, knowledgeable builder and had many innovative ideas for our 'dream home'
"From the beginning, we have wanted to create a house that is unique in our own, plain way, but still quite spectacular... You have been a tremendous help to achieving this goal... your vision and ideas for the cabinets, trim and many 'little things' we never even thought of make a big impact on the house. We are really going to love living there. Thanks for being a great partner in this!
We found Curtis to be trustworthy and sincere in all he did. We had very high expectations of our home, and we are proud to say that he exceeded all of those expectations. He built the home of our dreams, and we would definitely recommend Curtis to anyone wanting a beautiful, well-built home.
Ask your builder these 5 Questions to ensure your home is tornado and high-wind resistant.