We build new homes in many Norman, OK communities, in surrounding areas, and on private estates. We can build anywhere you envision your new home. Currently, we are building in these communities in Oklahoma, located from Edmond to Norman.

Carrington Lakes in Norman
Located on Franklin Road, just off of West 36th, Carrington Lakes has large homesites, a community clubhouse with private swimming pool, and easy access to I-35. These are just a few of the amenities residents enjoy. Visit CarringtonPlacepoa.com.

Brookhaven in Norman
Brookhaven is one of Norman Oklahoma's premier neighborhoods that has both established sections and areas where new new home construction is under-way! Conveniently located very close to the commercial center of norman, you are very close to restaurants, shopping malls, grocery stores, and I-35. Visit normanbrookhaven.com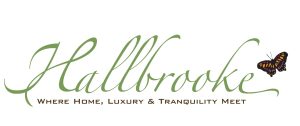 Hallbrooke in Norman
Hallbrooke is a luxury community full of unique and distinctive environments including waterfalls, walking trails as well as a community clubhouse and pool exclusive to residents. Visit hallbrooke.com or call Wendy at 405.826.9901
The Ranch at Lost Creek
If you're looking for the perfect blend of rustic location and modern convenience, you will love your elegant homestead on The Ranch at Lost Creek. The addition is nestled in an exceptional country setting located at 3401 W Rock Creek Road in Norman, Oklahoma. Visit theranchlostcreek.com or call 405.831.2700.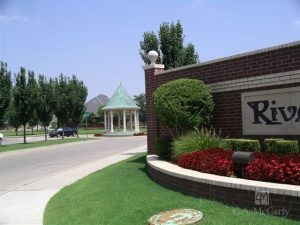 Rivendell in Norman
Homes range in size from 3,000 square feet to over 10,000 square feet. A wide range of home sites and options including cul-de-sacs, waterfront locations and tree-lined streets make it attractive to homebuyers of discriminating tastes. Learn more about Rivendell here.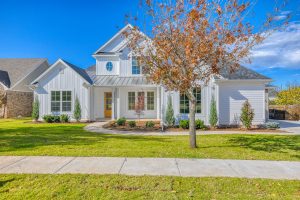 The Vineyard in Norman
From I-35, exit east on Tecumseh Rd.,go south on Hwy 77, then east on Rock Creek and north on Porter Ave. Enter across a covered bridge to heavily wooded streets and view an historic mill with water wheel and pond. This is country living at its finest, within a metro area. You can have it all!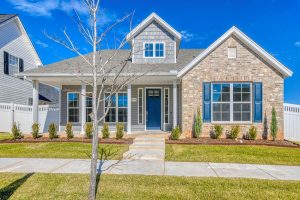 Chardonnay in Norman
Located between Rock Creek and Tecumseh Rd., on N. Porter Ave. Luxury living combined with a care-free lifestyle has become a reality at Chardonnay. Chardonnay is a fully maintained community.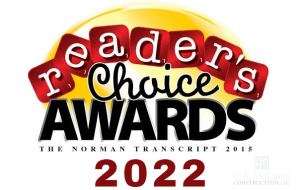 BEST Construction Company and BEST Home Builder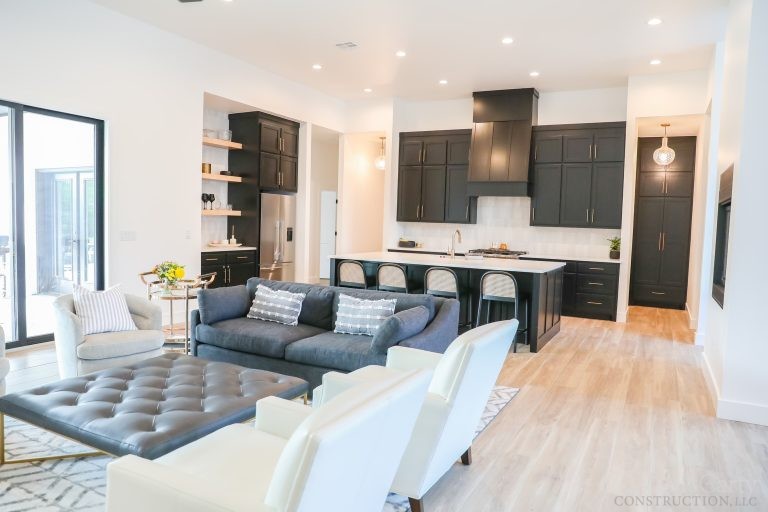 Choosing C.A. McCarty Construction to build our new home was the best decision we ever made. We had a wonderful experience building our home with Curtis McCarty. He is a very professional, knowledgeable builder and had many innovative ideas for our 'dream home'
"From the beginning, we have wanted to create a house that is unique in our own, plain way, but still quite spectacular... You have been a tremendous help to achieving this goal... your vision and ideas for the cabinets, trim and many 'little things' we never even thought of make a big impact on the house. We are really going to love living there. Thanks for being a great partner in this!
We found Curtis to be trustworthy and sincere in all he did. We had very high expectations of our home, and we are proud to say that he exceeded all of those expectations. He built the home of our dreams, and we would definitely recommend Curtis to anyone wanting a beautiful, well-built home.
Ask your builder these 5 Questions to ensure your home is tornado and high-wind resistant.